sebagai meraikan bulan mac yang bagi saya bulan yang menggembirakan, saya akhiri penutup bulan mac dengan serangkap pantun....
kalau ada sumur di ladang
boleh saya menumpang mandi
kalau ada sesiapa yang punya masa lapang
bagilah saya blogger award lagi...
geez, terrible at mencipta pantun lah odah ni...hahaha...sekali kita dapat award daaa....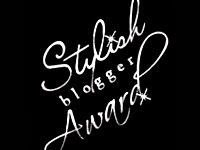 terima kasih rosa sebab bagi award ni. wah curlasss gitu...stylish ke i noks? hehe. kena tulis 7 things pasal diri ezzan ek ros!
1) suka gelak. kadang-kadang tak kelakar pun nak gelak. benda-benda comel pun leh gelak. telefon jatuh atas muka masa baring pun gelak. jatuh tangga masa induksi pun saya gelakkan diri sendiri. tah pape tah. weirdo!
2) tak suka orang yang suka mencari kesalahan orang lain. kenapalah kita nak menuding jari kat orang lain whenever a problem happened...tak fahamlah...lebih baik berbincang macam mana nak settlekan masalah instead of pointing finger at others. bazir masa dan air liur je.
3) seorang yang sangat adventurous....NOT! memang saya akui, saya bukanlah orang yang suka benda-benda adventure ni. masuk hutan ke, redah sungai ke, flying fox ke. tak koser der. memang tak minat. dan tak teringin pun. jadi to my future hasben, u jangan bawak i ke tempat-tempat tu hokay...kalau ajak main paintball takpe. cewah.
4) suka nyanyi. kadang-kadang perasan suara sendiri adalah sedap. mulalah ambil botol mineral atau remote tv berangan itu adalah mic dan nyanyikan dengan penuh perasaan.
5) seorang yang loyal. i don't turn back on my friends especially the ones yang close to me. loyalty is very important i think. macam sekarang, ada senario kat office...tak faham kenapalah si A ni tak habis-habis cari kesalahan si B ni. mulalah A bising kat saya kata B ni camnilah, camtulah. maybe A expect me to feel the same way but sorrylah weh. B is a friend (at least, that's what i think lah kan tapi taktahulah B tu anggap saya kawan ke apa kan ahh tak kesahlah) and i don't bullshitting B behind B's back.
6) panjangnya explaination nombor 5 tu. i keep it simple for number 6 ok. saya suka tengok wayang. dalam masa seminggu yang lepas, saya tengok 3 filem dah. Merong, Battle LA and Rango.
7) sedang mencari jodoh. HAHAHAHAHAH ;p
dah cukup dah, sampai langit ke tujuh. ok. takmo bagi kat orang lain award ni. biar lah saya simpan ini sebagai kenangan terindah bulan Mac weehooo!