hari ni, office buat jamuan raya potluck. saya telah mengoffer diri untuk membawa nasi himpit dengan ros. tapi in the end, dia yang bawa seorang. kesian kamu ros. heheh. cuma saya bawa bekas-bekas kira macam utensils lah gitu...anyway, there were so many food lying around sampai rasa pening pun ada. pening nak makan yang mana satu. hikhik! ayam ada selambak - KFC, ungkep ayam and chicken grilled (kot!). and oh yeah, ada kambing. woahh, rasa tadi macam semua jadi karnivor saja. hahaha.

last-last saya makan sate, macaroni, baked pasta (en burhan yang bawa, perghhh sedap gila!), ayam KFC (raya-raya pun nak makan KFC kan. hikhik), nasi himpit, meatballs and kuih yang tak tahu apa namanya. semua dalam kuantiti yang kecil. sebab konon nak rasa gak lah nasi briyani, mee kari, choc moist cake tapi sudah melebihi tahap kenyang yang biasa so memang kena berhenti. hahaha.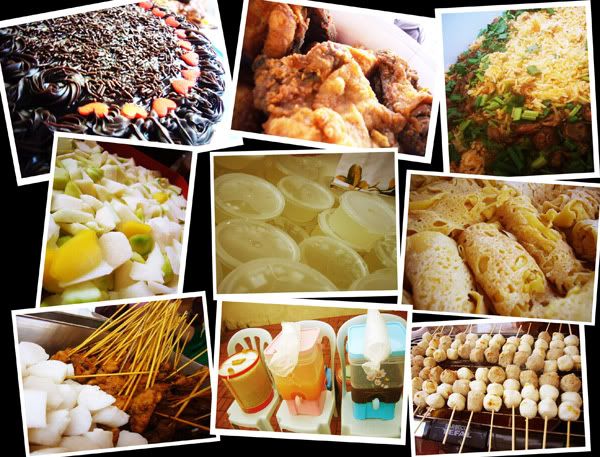 seronok lah walaupun super kenyang and super penat. penat makan and penat bungkus makanan yang nak dibawa balik. hohoho. thanks to the organizer of this event. totally worth berlapar waktu siang supaya boleh balun makan kenyang-kenyang masa event ni. ceh! :p

more photos at my
facebook
and
thecamerajunkie
.