hari ini, giliran seluruh warga OAS berbuka puasa bersama pula. the venue is in Kajang, di Restoren Po'sen. sebut betul-betul. Po'sen ye kawan-kawan. hehe. hampir kesemua warga OAS hadir except for a few yang ada hal penting yang tak dapat dielakkan macam megat, fazira , kak ros yang dah balik kelantan and linda. but nevertheless, it was still a huge success walaupun nak pergi siap sesat bagai dan lalu jalan yang sangat jauh semata-mata nak elak jam. haha. jalan jauh yang di bawa fahmi membuatkan anda berasa macam dah sampai Nilai sahaja. muahaha. Restoran Po'sen betul-betul belakang Masjid Sg Kantan yang terletak berdekatan dengan Stadium Kajang.
anyway, the food was marvellous wa cakap lu. lamb chop la paling da' bomb! cewah. ada gak yang makan sup gear box tapi oleh sebab saya tak makan jadi tiada gambar mau ditunjukkan sekali. hikhik. the restaurant's deco sungguh membuatkan saya berada di suasana kampung. suka sangat-sangat. silalah pergi menjamu selera di restoran ini because the food was delicious i tell you. kira memang berbaloilah kalau spend duit kat sini. hukhuk!
seriously tak ada idea nak story apa. maybe because i'm still full, extremely happy and at the same time sungguh malas ingin mengarang ayat so i'll just let the pictures do the talking ya.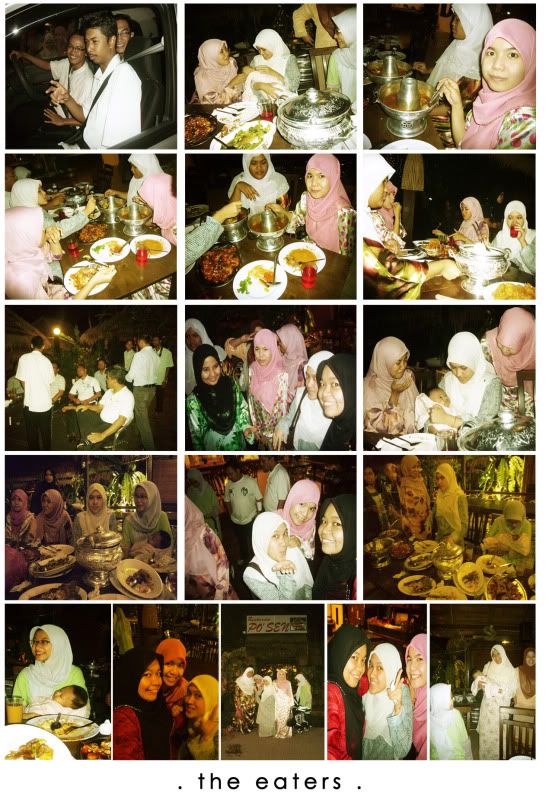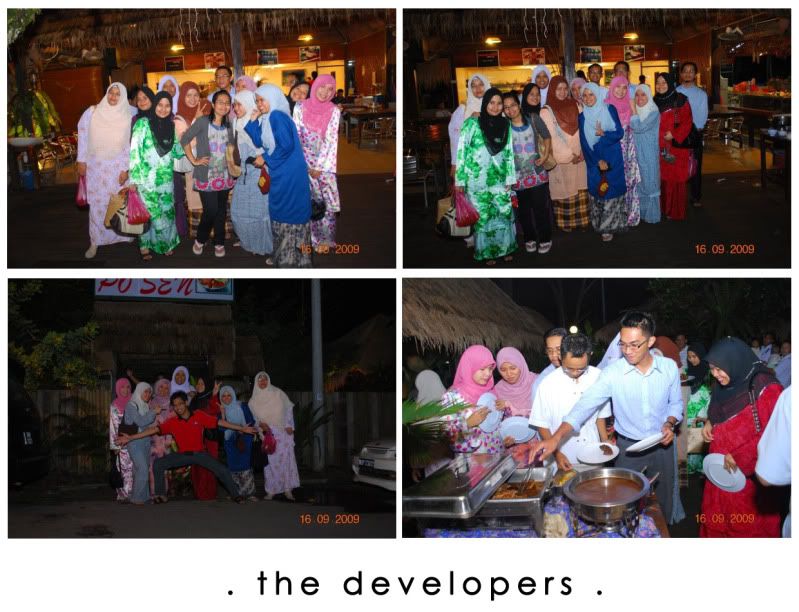 [

the developers photos was taken from Zainal's facebook!

]




thanks to Encik RR for organizing this feast. next year nak buat kat mana pula? Restoran Nelayan kah? cewah...demand tinggi! hikhik...